View on BBQGuys.com
How to Care for Your Teak Furniture
One of the most popular patio furniture materials, teak furniture is renowned for its durability against outside elements such as sun, rain, snow and ice. Likewise, teak resists rotting and insect infestation. Because of its strength, teak wood is commonly used in the production of marine equipment, such as boat hulls and docks. While new teak furniture maintains a beautiful brown hue, its color will gradually change to a silver-gray over time.
While this change does not affect the strength of your teak wood outdoor furniture, the original color can be difficult to restore once your pieces have aged. You will need to decide from the start if you would like your teak wood to age naturally or retain its original golden brown coloring.
---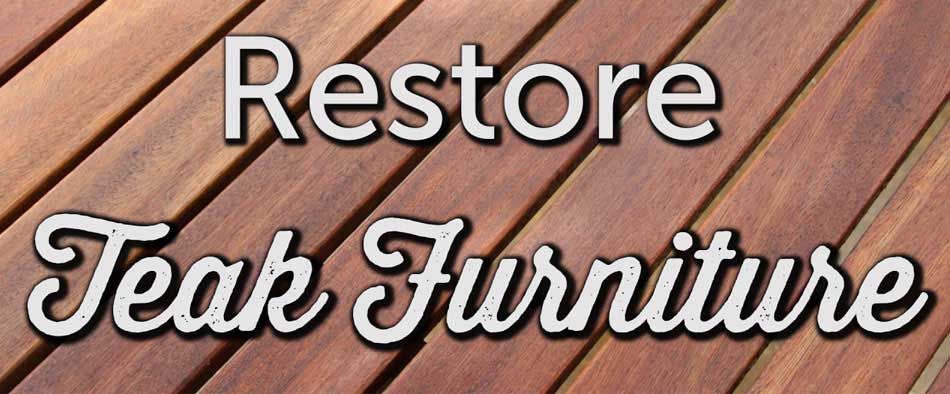 Cleaning Teak and Tips for Maintaining Teak
To clean your teak wood furniture, simply create a mixture 50% warm water and 50% laundry detergent, or 50% warm water and 50% vinegar. Use a stiff-bristled scrub brush to clean areas with ground-in dirt. After you have scrubbed your teak furniture, thoroughly rinse away any soap residue using a garden hose.
Even though teak wood is known for its durability against moisture and resistance to swelling and wood rot, do not let your furniture sit on wet ground for long periods of time. Also, remove puddled water from your pieces as soon as possible.
Because of teak's natural oils, painting and staining teak furniture can be difficult. In fact, most manufacturers recommend not painting or staining because returning your teak furniture to its original natural beauty can require many hours of sanding. If you do wish to stain or paint your teak wood, you should use only paints and stains recommended for teak use.
Restoring Teak
While the process can be difficult, there are products that can restore teak wood furniture to its original coloring. Use a product like our Royal Teak Collection Teak Cleaner, a water-based, non-toxic, non-corrosive solution that is safe and easy to use.
Wet your teak surface
Apply cleaning solution with a soft cloth
Let solution sit for about 3 minutes
Use a bristle brush and brush with the grain of the teak
Rinse thoroughly with clean water
If you want your teak to retain its natural golden color, use tung or linseed oil to treat the wood. Only use teak oil after the surface has been thoroughly cleaned. Oil should be re-applied every 2 to 3 months. With each application, your teak surface should be washed and fully dry before applying oil.
If you prefer the weathered, silver-gray look, use a simple protectant like 303 Indoor and Outdoor Protectant.
Don't forget to check out our patio furniture covers to give your furniture some added protection!
View on BBQGuys.com