View on BBQGuys.com
The ultimate outdoor ceramic kamado cooker and smoker. Primo Ceramic Grills are proudly made in the USA and they make the only oval-shaped ceramic grill, which delivers the highest cooking flexibility and efficiency of any other ceramic grill, creating two different and distinct cooking zones. Also, every Primo grill is hand-made and carefully inspected for quality before it leaves the factory, so you can feel secure about your investment. For even more confidence, Primo backs its grills with a limited lifetime warranty that is backed by a twenty year guarantee. With Primo Grills, you get the most efficient ceramic composition and largest cooking surface on the market today!
---
We give you all the reasons why Primo is the best in the business when it comes to ceramic grills and kamado cookers. These oval grills and smokers have been around for awhile with plenty of options to choose from. See why Primo is rated #1 in ceramic grills.
---
We have 10 years of experience with Kamado-Style Ceramic Charcoal Grills and that sets us apart in the Kamado Ceramic grill category. We offer expert advice that is unmatched. We have first hand experience grilling, smoking, roasting, and baking with both the Big Green Egg & Primo Oval Shaped Kamado-Style Ceramic Grills. We not only offer great advice to help improve our customers grilling experience, we live the experience.
---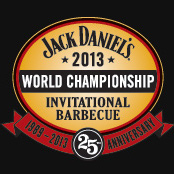 Primo Grills and Smokers invited our very own Chef Tony to cook several recipes on the Primo grill in Lynchburg Tennessee, the home of Jack Daniel's, for the 2013 Jack Daniel's World Cook Off.
---
We have taken the top kamado grill brands including Primo, Kamado Joe, Blaze, Grill Dome, Black Olive and more, and compared every detail about them. Take a look at our chart below and decide for yourself which kamado grill is best for you!
View on BBQGuys.com