View on BBQGuys.com
PGS Commercial Gas Grill Benefits

PGS Commercial Gas Grills are designed and engineered to withstand the rigors of multiple families or multi-user commercial properties.
The PGS T-Series Commercial / Multi-user Gas Grills have a pending patent, and are truly made for commercial applications. Since 1966 PGS has a proven history of producing excellent gas grills with exceptional construction packed into a no nonsense design. PGS T-Series are perfect for use in residential community common areas, hotels, apartments, condominums, country clubs, schools, fire stations, or anywhere where they will be used by multiple people.
Are you a Pro? Let us help complete your project under budget! Call our consultants at 877-298-6375 to learn about more about PGS Bulk Discounts.
---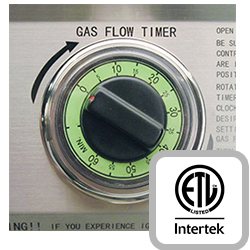 Built-in Gas Flow Timer and ETL Certification
A Built-in FuelStop® Gas Flow Timer automatically shuts off the gas after one hour. PGS is the only manufacturer with the timer integrated as part of the burner controls on the grill, and thus achieved an ETL certification which includes the integrated timer. This certification is important to builders and property managers as it reduces the liability associated with combining parts, such as a gas grill with a separate gas timer.
---
Laser Etched Control Panel & Instructions
Never worry about the grills instructions and controls being cleaned or weathered away again. The laser etched LEXAN instructions are permanently engraved on the grill ensuring they will never fade and will be permanently visible, for uninterrupted use from your guests.
---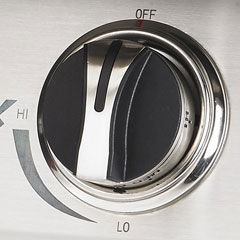 Anti-theft Control Knobs
A huge problem property managers encounter are guests removing the grills control knobs to keep other guests from occupying the grill when they return. PGS T-Series Commercial Gas Grills are all equipped with anti-theft knobs so that the next person doesn't have to worry about the knobs being taken. The knobs can easily be secured in place with a tiny screw ensuring they stay on the grill.
---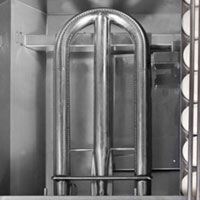 Well Constructed & Built To Last
PGS grill materials are chosen to LAST, and crafted from commercial quality materials. PGS's cooking grids are made for maximum durability. In addition to 304 stainless steel components and heavy duty burners, PGS's unique continuous spark ignition system is guaranteed to light up the grill quickly, easily and safely.
---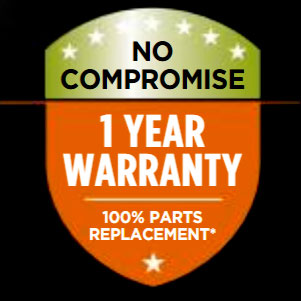 1 Year Commercial Use Replacement Warranty
Since 1966 PGS has prided itself on providing "No Compromise Products" and "No Compromise Warranties". The entire grill and its components are covered by 1-year 100% parts replacement warranty for one full year when used in a commercial application. Warranty excludes misuse, damage due to product modifications or improper installation, vandalism, paint, scratches and surface rust and oxidation or natural disasters.
---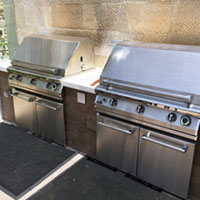 Bulk Discounts Available
Are you a Pro? Bulk discounts are available on PGS T-Series Commercial Gas Grills, Click Here. Let us help complete your project under budget! Call our consultants at 877-743-2269 to get a quote today!


View on BBQGuys.com